PM Lee's NDR giveaways look to benefit a host of people
Prime Minister (PM) Lee Hsien Loong made his National Day Rally speech on Sunday (23 Aug). The event, held at ITE College Central in Ang Mo Kio, saw PM Lee make his speech in 3 languages — Malay, Mandarin, and English.
Before the English speech begun, Kit Chan serenaded the crowd with "Home", dedicated to Singapore's former Prime Minister, Lee Kuan Yew.
Some were expecting him to announce the dates for election but instead, PM Lee gave Singaporeans a ton of goodies!
Okay, maybe not quite "a ton", but the goodies were forthcoming nonetheless.
MustShareNews takes a look at some of the goodies that PM Lee announced and what they really mean.
1. SIT will get its own campus
What it means: Singapore Institute of Technology (SIT) will be getting its own campus. The new centralised campus in Punggol will be integrated into Punggol Downtown. SIT's facilities including a multi-purpose hall, will be available for use by Punggol residents.
What it really means: SIT students will all be in one campus rather than being in a variety of campuses like they are now. The new campus, however, comes at a price — its location.
2. Support for secular studies in Islamic religious schools
What it means: The Government will work with the Islamic Religious Council of Singapore (MUIS) to improve the standards of secular subjects in religious schools and madrasahs.
What it really means: Standard of secular subjects such as science and math should improve in such schools! A win-win for everyone!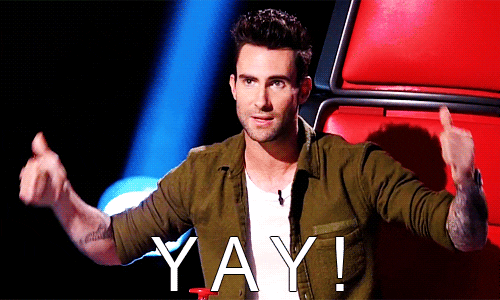 3. Proximity Housing Grant
What it means: Married couples will get a grant if they buy a house near their parents. Parents of married children will also receive the grant if they buy a resale flat near their children.
The grant will apply to every Singaporean, regardless if they are first time buyers.
What it really means: The chances of you living near your in-laws have just gone up substantially.
Young couples are absolutely ecstatic at the announcement.
4. Changes to the Special Housing Grant (SHG)
What it means: More Singaporeans will qualify for SHG with an increase in the income ceiling from $6,500 to $8,000 with the maximum grant amount now $40,000.
What it really means: Houses now get cheaper for those who earn in this income range.
5. Changes in the income ceiling of buyers of Build-to-Order (BTO) flats and Executive Condominiums (EC)
What it means: Buyers of higher combined household income groups- $12,000 from $10,000 for BTO flats and $14,000 from $12,000 for ECs – will be eligible for subsidised housing.
What it really means: BTO flats are getting (artificially) cheaper, even if you earn more.
6. Fresh Start Housing Scheme
What it means: Families who previously owned a HDB but are now living in rental units will be given a second chance to own a flat. However, there will be shorter leases and stricter regulations on resale so that owners do not try to sell the property again.
What it really means: Families now have a chance to start life afresh. It gives them a chance of owning their own flats once again!
7. Baby Bonus scheme
What it means: Instead of the first four children, the scheme — which helps parents defray child-raising costs — will be extended to every child. PM Lee also announced that bonus amounts will be increased.
What it really means: The Baby Bonus Scheme will certainly be an incentive for couples, but only time will tell how effective it is.
That means, we'll probably be seeing a lot more of this:
It also means that the chances of people getting Stomped for not giving up their seat to a pregnant woman just went up.
8. Extra week of paternal leave
What it means: Fathers will now have two weeks of paternity.
What it actually means: Fathers have an extra week to play golf!
9. Re-employment age raised
What it means: Re-employment age will now be 67.
What it really means:
A pre-election Rally?
Although not everyone will draw reward from PM's new "gifts" to Singaporeans, a large percentage of the general population will most certainly benefit. It seems like the goodies are coming at a time when election seems to be drawing ever so closer.
PM Lee could just be waiting for all the People's Action Party (PAP) candidates to be released before he makes an announcement on election dates.
Like this post and MustShareNews' Facebook page to keep up with our posts!
Talk to us! Send in your story suggestions or comments to hello@mustsharenews.com
---
Featured Image via Prime Minister's Office, Singapore (YouTube)
With references from Straits Times, Yahoo Singapore