Singapore Students To Declare Overseas Travel Plans During CNY Weekend As Wuhan Virus Looms
Lots of Singaporean families make travel plans during Chinese New Year (CNY). With this year's Lunar New Year taking place over a long weekend, the number of Singaporeans travelling is likely to be higher than usual.
However, as we brace for a possible Wuhan virus outbreak, schools in Singapore are also taking precautionary measures.
In light of recent developments, pre-schools in Singapore have asked students and staff to complete travel declaration forms.
MSF issues well-being advisory & students to declare travel plans
According to The Straits Times, the Ministry of Social and Family Development (MSF) released advisories to pre-schools and childcare centres on how to "ensure the well-being" of students and staff.
For illustration purposes only
Source
Parents have also been reminded to fill in their child's travel declaration forms by Friday (24 Jan), before the CNY weekend.
More precautions taken against Wuhan virus
The Straits Times reports that the MSF is collaborating with organisations to take precautionary measures against the Wuhan virus.
These organisations include children and young persons homes, welfare homes and disability homes.
A senior director from PAP Community Foundation's pre-school management said that their pre-schools distributed an advisory on dengue and infectious diseases on Monday (20 Jan).
Along with ensuring their students practise good personal hygiene, their centres conduct health-checks thrice a day.
For illustration purposes only
Source

EtonHouse centres are also closely monitoring the health of their student and have also developed measures to reduce cross-infection among students.
Good personal hygiene is key to fighting spread of virus
The Early Childhood Development Agency reminds all pre-schools to be especially conscientious when conducting health checks and monitoring the health of their students and staff.
Young children and infants have weaker immune systems than adults and are more susceptible to viruses.
For illustration purposes only
Source
Hence, keeping their classrooms clean is especially important,
Frequently touched surfaces, toys and commonly shared items should also be cleaned at least daily and when contaminated by nasal or oral secretions.
All students and staff must also uphold good personal hygiene. This includes washing their hands often — especially before meals, after toilet visits, and if they cough or sneeze.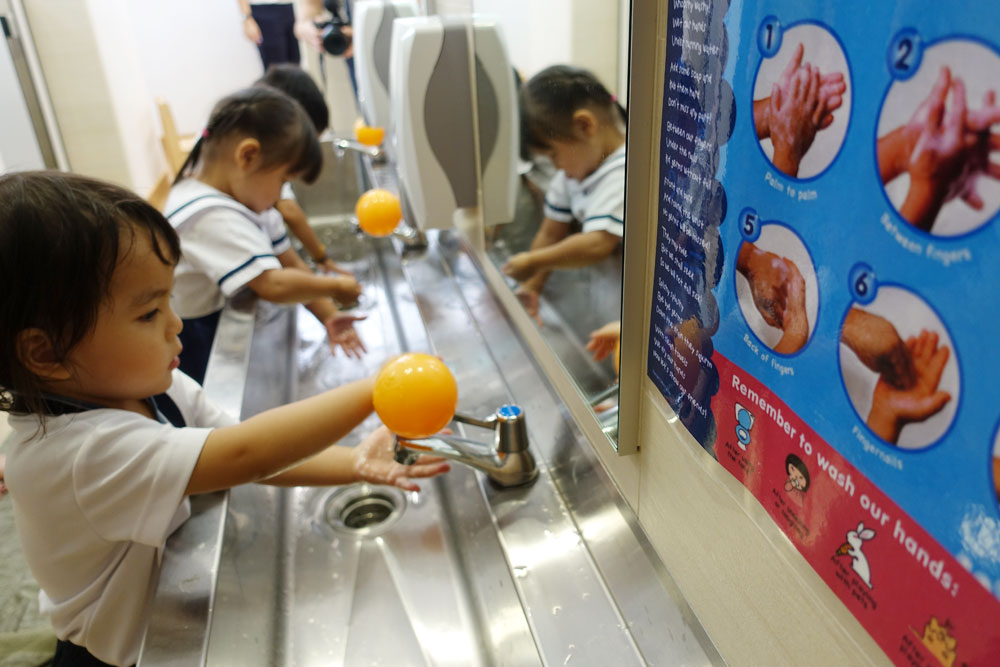 For illustration purposes only
Source
Those who are unwell should also avoid going out. MSF advises those feeling unwell to only return to work or school after they make a full recovery.
Be cautious of your hygiene
MS News commends the vigilance of those who work with children, as well as their parents, in making sure they and their children do not spread viruses.
We would like to remind all readers to be considerate of others around us and continue to uphold good personal hygiene.
The Wuhan coronavirus has yet to affect Singapore. Nevertheless, we should not be complacent and continue to be cautious about it.
Featured image adapted from edp4b!. 
Drop us your email so you won't miss the latest news.