2 Singaporeans Arrested For Growing Cannabis In Their House In Yishun
The last time 2 people were nabbed for drug-cooking, it happened at Yishun as well.
This time, 2 people were arrested in a residential unit near Yishun Street 31. Central Narcotics Bureau (CNB) officers raided the unit on Monday (9 Sep).
Inside, they found a glowing-purple makeshift laboratory for growing cannabis plants.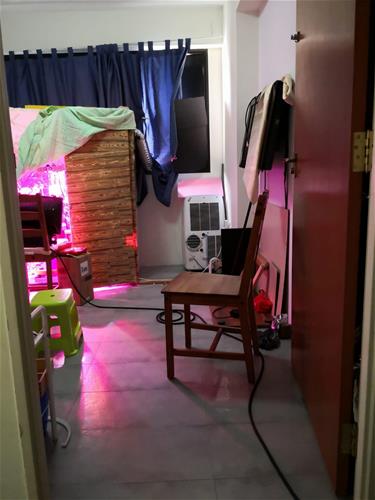 Source
The suspected culprits, a 44-year-old man and a 52-year-old woman, who are both Singaporeans, were immediately arrested.
Police led on by suspicious parcel
The officers had been given the lead after an officer from the Immigration & Checkpoints Authority (ICA) detected glass apparatus, normally used for smoking drugs, in a package arriving in Singapore.
CNB officers then traced the parcel to the unit, and wasted no time in raiding the house and making the arrests.
The officers also found various other equipment used for growing cannabis as well as printed instructions pasted on the wall.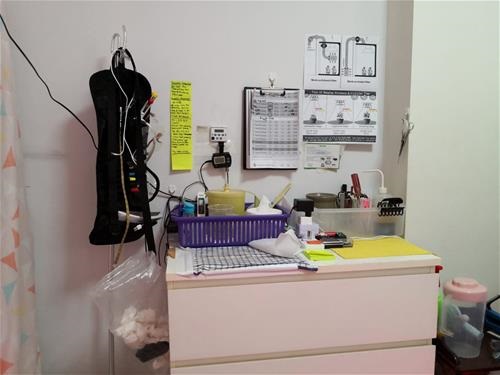 Source
Growing cannabis in Yishun using elaborate set-up
The elaborate set-up contained an aluminium-wrapped enclosure, high-intensity lighting and temperature controls.
According to some articles we read online, growing a decent pot of cannabis requires a set of specific conditions. If you're not careful with them, the pot will turn out bad.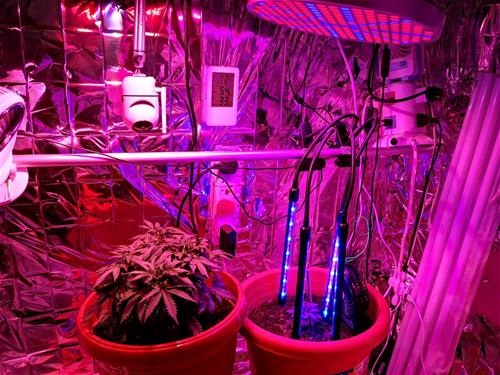 Source
The cannabis plant itself, if you placed it among a row of HDB potters, will be almost indistinguishable from its neighbours.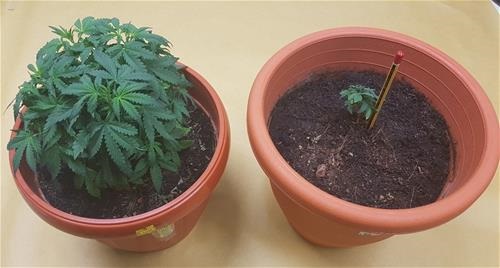 The 2 pots of cannabis plants seized by CNB
Source
But if you get close, you can apparently pick up its smell — it stinks.
2nd case in Yishun in 2 years
This is the second case of cannabis-growing in Yishun in 2 years. The first one happened back in Dec 2017.
It was an industrial building in Yishun. Police stormed the lab and arrested 2 men aged 40 and 45. They seized a total of 2.6kg of synthetic cannabis and 500g or "unknown powdery substance".
Under Singapore's Misuse of Drugs Act, a person convicted of cultivating cannabis plant can face a maximum of 20 years in prison, or a $40,000 fine, or both.
Bad idea to 'Break Bad'
Of all the places in the world, the duo and the couple had to choose Singapore to 'Break Bad'. Now that's a really bad idea.
Please, boys and girls — don't ever try any of that outlawed stimulant shenanigans here. You will get caught eventually. Besides, drugs are bad, didn't your parents tell you?
Featured images from ICA.
Stay up to date!
Subscribe to MS News' mailing list to get the latest news updates