35°C Temperatures Expected In March 2019
Have you been complaining about how ridiculously hot February was? Well, we hate to crush your hopes, but this warm & dry spell is going to last till the first half of March.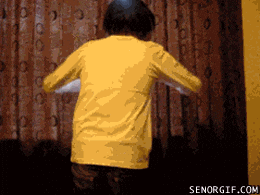 Source
Be prepared to sweat buckets this month because the sun will be out in full force.
High temperatures in first half of March
Temperatures could hit at least 31°C from Monday (4 Mar) till Saturday (16 Mar), with a high of 35°C on some days.
If you're hoping for some rain, don't expect anything more than a few passing showers and afternoon thunderstorms.
Overall, the rainfall for the first 2 weeks of March 2019 is likely to be very low.
Source
But cooler weather could come in the later half of the month as temperatures start to fall.
So hang in there for just a little while more for the showers and thunderstorms.
Dry spell from Feb persists
February was "a significantly warm month", with the daily maximum temperatures ranging between 33°C and 35.5°C and below-normal rainfall patterns.
Source
The highest daily maximum temperature of 35.5°C was recorded in Choa Chu Kang on Feb 9.
Brace yourself for the heat
With the dry spell persisting till March, it's important that we take the necessary measures to protect ourselves from the heat.
Source
Make sure you are armed with these items when you head out:
Sunblock with minimum SPF of 30
Water bottle
Hat/cap
Sunglasses
Umbrella
Portable fans
Wet wipes
These should be sufficient in protecting you from the heat.
We made it through fiery hot February and we shall make it through menacing hot March too. All the best!
Featured image from TripAdvisor.
Stay up to date!
Subscribe to MS News' mailing list to get the latest news updates