Orangutan Mum Completely Trusts Zookeeper With Her Baby
Adorable animal videos never fail to make everyone's heart melt.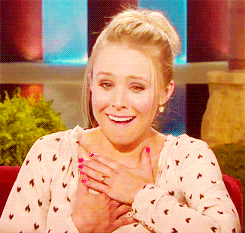 Source
Trending on Reddit was a 15 second video of an orangutan at Singapore Zoo trusting her zoo keeper to carry a baby orangutan. The thread, posted on Saturday (29 Jun) has received about 67,000 upvotes.
If one is observant, one will notice that the zookeeper's uniform belongs to the Singapore Zoo. Yep, that baby orangutan is a citizen of our sunny land.
Orangutan trusts their caretaker completely from AnimalsBeingBros
Cuteness overload
In the video, the orangutan pulls the baby from off her back and holds it out to the zookeeper standing by her.
Source
The zoo keeper then very gently kisses the baby and puts his temple against the baby orangutan's.
Source
As though this wasn't adorable enough already, the orangutan mother keeps its hand on the zookeeper's shoulders the entire time, suggesting the deep trust she has in him.
After caressing the baby orangutan, the zoo keeper hands the baby back.
Treasures of Singapore Zoo
This video on reddit has received over 67,000 upvotes, 1.2 million views and 817 comments from redditors across the world.
Orangutans at the Singapore Zoo have always been a favourite by both locals and tourists. Charismatic orangutans like the late Ah Meng and now the rest of his friends, never fail to entertain visitors.
Source
The trust displayed by the orangutan towards the zookeeper proves how well taken care the animals at the Singapore Zoo are.
Fortunately for us, a pure moment like this has been captured and so we can just play this video whenever we need that warm fuzzy feeling.
Featured image from Reddit.
Drop us your email so you won't miss the latest news.