US House Of Representatives Passes 2 Bills To Support Hong Kong Protesters
In Sep, the Hong Kong protesters marched towards the United States (US) Consulate General in the city, raising the US national flag and chanting its national anthem.
Source
They were calling on US President Donald Trump to help 'liberate' them from the 'oppression' they are facing.
It seems the US has responded in kind.
On 16 Oct, the US House of Representatives passed the Hong Kong Human Rights and Democracy Act and the Protect Hong Kong Act — both of which aim to support the Hong Kong protesters.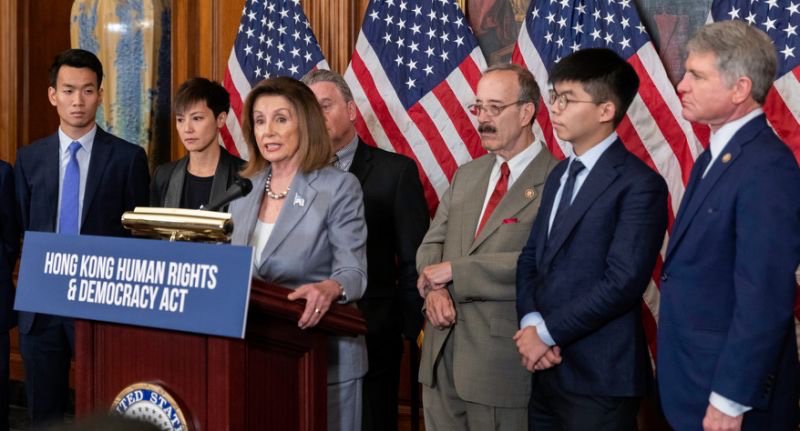 Source
Both laws still need to be approved by US Senate
According to The Straits Times, the first act will end the Hong Kong-US special trading status if the US certifies that the Hong Kong authorities are not 'respecting human rights'.
Hong Kong currently still enjoys the special trading status. Having this status has allowed Hong Kong to carry out trade with the US without being subject to the tariffs they have placed on China.
The second act seeks to block US exports of non-lethal crowd control weapons like tear gas and rubber bullets, which the police has been using to keep the protesters in check.
Hong Kong protesters hit by tear gas from police
Source
These bills, while passed by the House, will still need to be approved by the Senate before it becomes the law.
China warns against the 'meddling'
Of course, China wasn't happy. In fact, they were really unhappy that the US should be interfering in this way.
According to The Guardian, China's foreign ministry spokesperson Geng Shuang said,
What Hong Kong faces is not the so-called human rights and democracy issue at all, but the issue of stopping violence, reinstating order and upholding the rule of law as soon as possible.
They firmly oppose the passing of the bill and say that if it were passed, the relationship between US and China will be further damaged.
Hong Kong continues descending into chaos
Meanwhile, in Hong Kong, MTR stations continue to get wrecked and torched, shophouses smashed, roads barricaded like pre-apocalypse, bricks and other hard things thrown around — yep, the whole city is in a mess.
Fire broke out at the entrance of Hong Kong Central MTR station in Sep 2019
Source
And if the police are deprived of the tools needed to contain the protests, things could get a lot messier.
Featured image adapted from Townhall.