JB's Largest Mall With An Indoor Theme Park Opens In 2 Weeks
Are you still thinking of how to make the most of the high SGD – Ringgit rate?
Well, don't think any further because Capital 21 Mall will be opening in Johor Bahru (JB) on 17 October!
You won't have to travel very far either since it's only a 20-minute drive from the Woodlands checkpoint.
Updated:
We went there and discovered this:
Capital 21 Mall In JB Is A Mess, Despite Opening Officially On 17 Oct
If you're still hesitating about making that trip, here's a reminder why you should visit Capital 21 before everyone swarms it.
Travel the world in one shopping mall
Source
From the elevation floor plan alone, you can see that it's far from the usual shopping mall.
If you've been feeling envious of friends who've been travelling the world on holidays or school trips, here's your chance to outdo them.
Boasting retail zones themed around different continents, you'll be exploring the world in one trip around Capital 21.
America
You can start from the first continent on the upper ground floor, America.
Ever imagined yourself as a film character walking the streets of New York or taking in the bright lights of Hollywood?
Source
You can live those fantasies right here without having to spend lots of money or long, butt-aching hours on a plane ride.
Europe
Take the escalator one level up and you'll find yourself in a different continent.
Capital 21's European zone whisks you away to famous cities like Venice and London with its realistic reenactments.
Source
Escalators leading to gateways displaying names of popular Tube stations make you feel like you've been transported to the heart of London.
The adjacent hallways create the atmosphere of shopping along quaint streets much like the affluent West end of London. Think Kensington and Notting Hill.
Source: Capital 21
This is an actual image of the completed hallway. The grand arches and hanging lamps scream aesthetics perfect for your next Instagram post.
If you prefer a less cliched European destination, you can simply walk over to Italy, the country of high fashion and the iconic Leaning Tower of Pisa.
Source: Capital 21
The high fashion retail area imitates the streets of Milan. Time to whip out the RM and make it rain as you sashay down the hallways.
Southeast Asia's largest indoor theme park
Besides the themed zones, the mall also boasts the region's largest indoor theme park.
And that's great because most of us would have tried the rides at USS one too many times. So checking out Capital 21's indoor theme park would be a welcome change.
Run by MCM Studio, the theme park features a Cartoon Planet, Music Planet and Movie Planet. There's really something for everyone.
Cartoon Planet
For parents who need somewhere to let their children spend their energy, Cartoon Planet has many kid-friendly attractions.
Source: Capital 21
Source: Capital 21
Wear the kids out with some rides, live shows or time spent at the cartoon-themed playgrounds so they won't bother you while you shop later.
Music Planet
If Cartoon Planet doesn't appeal to your inner child, you can watch live musicals instead.
The current headliner is the London Musical Circus which features acts that will keep you at the edge of your seats.
Source
Source
As if show tunes and crazy acrobatics aren't enough, there's also the famous Globe of Death.
Source
Movie Planet
Visuals of Movie Planet have yet to be released, but with rides featuring Transformers, Dinosaur World and a Haunted House, it already sounds too exciting to resist.
How do I get there?
Here's how to get to Capital 21 from the Causeway:
Currently, no shuttle bus services have been offered to Capital 21.
If you're driving from Singapore and entering JB via the Woodlands Checkpoint, the route is pretty straightforward.
If you're taking other forms of transportation like bus or train and alighting at different locations in JB, you can Grab from those places to Capital 21.
The drive from popular malls like City Square (across JB customs) or AEON Tebrau City average at about 15 minutes.
Theme park fees
As of now, no entry fees for the theme park have been announced.
Our guess is that it's free access for shoppers like the one in Berjaya Times Square, so you'll only have to pay for the rides or shows of your choice.
So grab your passports & get those stacks of ringgit ready.
There's no better time to jio your friends for a weekend getaway to JB!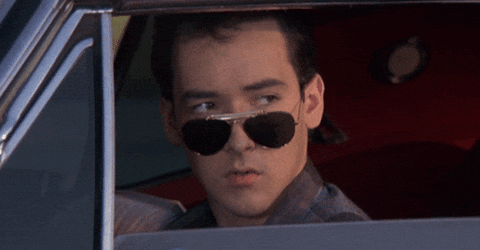 Source
Featured image from Facebook.
Drop us your email so you won't miss the latest news.