Lorry Driver Arrested After 3-Way Collision Involving Bus & Car Along Braddell Road On 16 Jan
Watching car accident videos is terrifying. So, imagine how motorists travelling along Braddell Road on Thursday (16 Jan) felt when a 3-way collision took place within seconds.
Around 3.30pm, 3 vehicles were involved in a collision at the junction of Braddell Road and Bishan Road.
A compilation of the accident footage was posted on SG Road Vigilante Facebook group the same day, to the shock of many. If you missed it, you can view it below.
The lorry driver has since been arrested for dangerous driving.
Lorry driver seen running red light before getting rammed by bus
From the video, the lorry driver is seen running a red light at the junction of Braddell Road and Bishan Road.
Unable to stop, the lorry crashes violently into a green SBS Transit bus.
The exact moment right before the bus crashed into the lorry
Source
The collision propels them across the road, towards the car whose dashboard camera captured the video footage.
Thankfully, said car got away unscathed and slowly reversed away. Sadly, that wasn't the case for the car on the right. The 2 massive vehicles crashed into front of the black car.
Source
Only 2 people were injured
Fortunately, only 2 victims were injured, according to Channel NewsAsia (CNA). They were a 22-year-old male lorry passenger and a 46-year old female bus passenger, who were reportedly shaken but responsive.
The severity of their injuries were not reported.
The driver of the black car, Madam Jenny Toh, was reportedly unharmed. She told The Straits Times she was "lucky that (she was) okay".
SBS Transit responded to CNA's queries, saying that the bus was "travelling straight along Braddell Road when a lorry suddenly cut into its lane perpendicularly".
The lorry driver, employed by Lim Kim Huat Building Construction, was a 23-year-old Indian national. He only got his Singapore driving license 3 months ago.
He has only been a driver for around 20 days. The Straits Times reports that he was uninjured apart from a scratch on his hand, though he was seen limping slightly.
Lorry driver likely did not display P plate
The accident occurred in a matter of seconds and its victims were unable to react in time to prevent it. That being said, some have pointed out details about the involved vehicles you probably missed.
According to the Road Traffic Act, all new drivers must "display distinguishing mark during probation period". You know, that yellow and orange triangle, or P plate?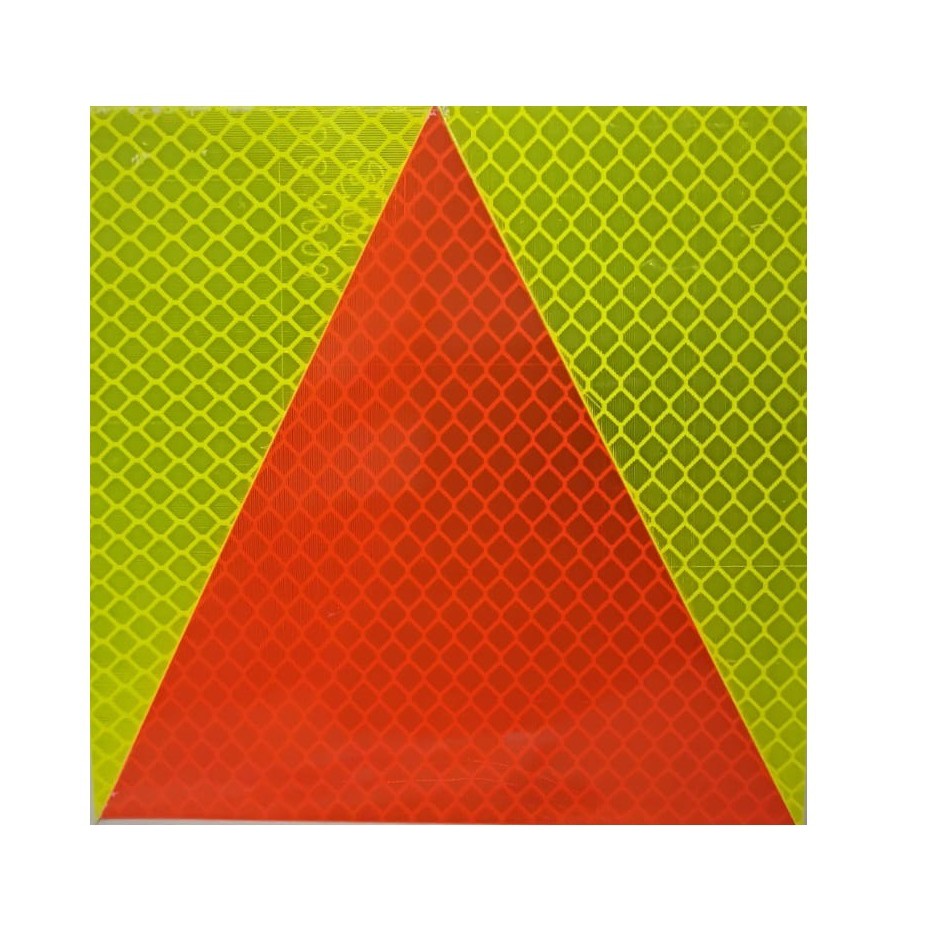 Clear footage from the video seemed to suggest that the lorry driver didn't have his P plate displayed, even though he was still on his probation period.
Traffic rules are not something that can be overlooked
With accidents involving casualties and even fatalities becoming commonplace of late, it's not right that people still seem to disregard basic traffic rules.
All users of the road are responsible for each other's safety. Traffic rules must be adhered to, regardless of how empty the road may be, or how late you are. Everyone is accountable for their actions and their impact on others.
We don't need accidents to remind us to be considerate and safe drivers. If you need a road safety and traffic rules refresher course, take it. Your motivation to be a good driver or considerate road user shouldn't have to stem from fear.
Featured image adapted from Facebook.